A tip from Crow at As The Crow Flies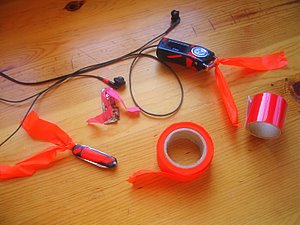 I put red reflective tape and bright flagging tape on small pieces of gear that would be easy to lose.   Neither of them makes a recordable difference in weight.
I got the red reflective tape at Walmart in the auto supply aisle.  They probably have flagging ribbon as well; most likely with the tools.  But flagging ribbon is also easy to attain  hanging from trees in the wilderness; help your self.